---
Measurement Device News
Exclusive Agreement Adds to Vertilon's European Distribution Network
WESTFORD MA, USA – Vertilon Corporation has announced that it has entered into a distribution agreement with Crisel Instruments of Rome, Italy. The exclusive agreement entitles Crisel Instruments to market and sell Vertilon's products throughout the country of Italy.
Vertilon's portfolio includes instruments specifically designed to acquire signals from multichannel optical devices.
The company's products are used in diverse applications that include PET, SPECT, flow cytometry, fluorescence detection, confocal microscopy, LIDAR, and high energy particle physics.
These products, together with Crisel's significant expertise in providing equipment and services to the biological and physical sciences markets will allow Crisel to offer a more complete solution to its customers.
Read full article: 'Vertilon Signs Crisel Instruments as its Distributor in Italy'
Posted by Anonymous on Sunday, May 19, 2013 (42 Reads)
PROVIDENCE RI, USA – Mahr Federal will be featuring the new Micro-Dimensionair® II, the next generation of its well-established Micro-Dimensionair line of portable air gages, at
MD&M East
, June 18-20, 2013, Pennsylvania Convention Center, Philadelphia, PA, Booth #2533.
The new Micro-Dimensionair II incorporates the enhanced Micro-Maxum® II Digital Indicator and an interchangeable handle to provide accurate, convenient readouts at the measurement site.
The digital dial on the new Micro-Dimensionair II rotates through 270 degrees for easy viewing, and the IP-54 rated gage provides the exceptional accuracy and repeatability Mahr Federal users have come to expect.
Read full article: 'Mahr Federal To Feature New Micro-Dimensionair® II At MD&M East 2013'
Posted by Mahr PR on Saturday, May 18, 2013 (58 Reads)
Battery-Powered OT3 Optical Trigger
Tring, UK & Specialised Imaging Ltd. (Tring, UK) has been assigned the worldwide rights by SFW (El Cajon, CA, USA) to manufacture and market its new range of Optical Triggers. The highly reliable OT-series trigger has been re-engineered by Specialised Imaging to reduce its size and improve robustness.
The new OT3 optical trigger is battery driven to make the system portable and isolate its operation from interference from ground loops, noise spiking or brownout. The sensor is a blue enhanced array of twelve diodes that has a spectral response from 300-1300 nm.
A 700 nm cut-off filter has been incorporated to reduce the range from 300-700 nm so that it is much less likely to saturate from high IR sources, such as clouds.
A further benefit of the OT3 is that it can be used as an IR muzzle flash detector as well as a sky-screen detector. Due to the unique design of the OT3, the sky screen reference can be artificial (e.g. white board or a LED light array) thus removing any operational dependence on good weather.
Read full article: 'New Range of Optical Triggers'
Posted by wbprimetek on Friday, May 17, 2013 (51 Reads)
Kaegiswil, Switzerland -- In power generation, NOx can be reduced by 99% with SCR where NH3 is injected into the exhaust gas. This process is extensively used in power plants and has found its way into emission control of truck and car diesel engines.
In all applications ammonia slip can occur, which either needs monitoring during operation or for system design and testing.
The Axetris laser gas analyzer is a perfect tool for OEM integrators because it offers a contact-less low ppm-level measurement of NH3 in a heated sample gas cell (190 °C) and its extractive set-up allows for simple 0- and span-gas measurements.
Read full article: 'Monitoring NH3 slip in de-NOx processes based on Selective Catalytic Reduction'
UV to Near IR From Gentec-EO
Quebec City, CANADA - Gentec Electro-Optics, Inc., is proud to launch the Beamage-M2, its new Real-Time M
2
measurement module for the Beamage-3.0.
The Beamage-M2 module is unlike any other M2 device on the market, with its compact assembly that contains no moving parts, allowing for a fast and easy setup.
The Fabry-Perot Interferometer – M2 Measurements with no moving parts
To achieve M
2
measurements, the system uses a completely passive optical approach. Inside the device, a Fabry-Perot interferometer made with a pair of partially reflective glasses is positioned in front of the sensor of the Beamage-3.0 camera with a convenient angle for the light to oscillate, thus creating time delayed slices.
Read full article: 'Real-Time Laser Beam M2 Measurement'
Posted by Gentec-EO on Wednesday, May 15, 2013 (77 Reads)
NORTH HILLS CA, USA —MooreHawke, a division of Moore Industries-International, Inc., has released a new case study highlighting the use of its next-generation TRUNKGUARD Series 200 (TG200) fieldbus device couplers at a chemical plant operated by Ashland Inc. in Lima, Ohio.
Now available for download at the Moore Industries website, the case study shows how the use of the TG200s helped Ashland Inc. simplify the upgrade process and take full advantage of the benefits offered by FOUNDATION™ fieldbus.
In October 2012, Ashland embarked on an upgrade of the FOUNDATION fieldbus system at their world-class 1,4-butanediol (BDO) plant, which produces an intermediate ingredient in common industrial and commercial products. The upgrade replaced a system of quick-disconnect connectors and disconnect switches that were inefficient and had become corroded over time.
Selecting TG200s had several benefits for Ashland. The fourth-generation device couplers have unique capabilities to solve the most common issues of segment termination and short circuit protection.
Read full article: 'Next-Gen Fieldbus Device Couplers Simplify Upgrade at Chemical Plant '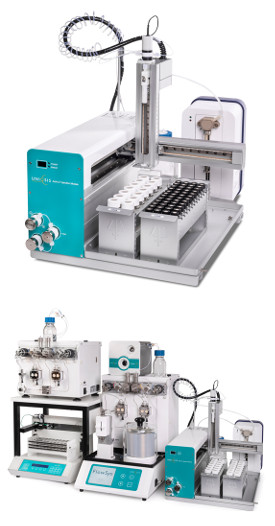 Shepreth, UK -- The FlowSyn Auto-LF loop filling module from Uniqsis is a powerful and highly efficient module that allows chemists to automatically perform in sequence combinatorial flow chemistry experiments.
Each experiment can be run under different conditions and utilise a different set of reagents or monomers.
Incorporating a separate liquid handler and fraction collector, FlowSyn Auto-LF enables sample loop filling in preparation for the next experiment to take place before the current experiment has finished, thereby reducing overall reaction run times.
Additionally, the module has no injection ports to leak or block, and the fully integrated robust wash protocols minimise the risk of cross-contamination.
Read full article: 'Automated Loop Filling Module Accelerates Flow Chemistry '
Posted by wbprimetek on Monday, May 13, 2013 (74 Reads)
Many applications including container management, warehouse management, supply chain, medical equipment management & logistics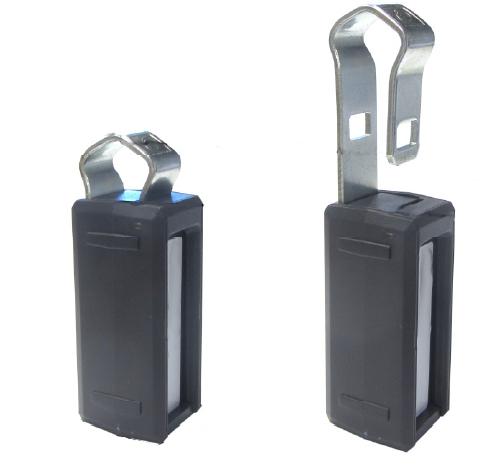 Toronto, Canada - GAO RFID Inc. is offering its UHF Gen 2 RFID lock tag providing a read range of up to 3 meters. It is well suited for many applications including container management, warehouse management, supply chain, medical equipment management as well as logistics.
This easy to use UHF Gen 2 RFID lock tag, Model 116422, possesses many outstanding features including compact size, RoHS compliance, and mechanical and electrical seal functions.
It provides an EPC memory of up to 240 bits and an extended memory of 512 bits. The lock tag is designed to be fixed on metal structures and its pendant design allows for the best possible RF performance on the tagged object.
In addition, its IP67 protection allows this tag to operate even under harsh conditions.
Read full article: 'UHF Gen 2 RFID Lock Tag Boasts Long Read Distance'
Posted by gaorfid123 on Sunday, May 12, 2013 (241 Reads)
In Chemical Bath For Copper Foil Surface Treatment
Austin TX, USA --- Applied Rigaku Technologies, Inc. has announced a new method for the measurement of aqueous chemical bath solutions containing nickel, cobalt, molybdenum, zinc and indium, demonstrating the use of a process energy dispersive X-ray fluorescence (EDXRF) analyzer.
Application Note #1306 describes the analysis of concentrations of chemical solutions used in the manufacturing of copper foil and highlights the performance of the Rigaku NEX OL on-line EDXRF process analyzer. The report includes complete information about sample presentation, method calibration and repeatability.
Copper is used in the electronics industry because it is both conductive and reliable. Copper foil has several uses in including the shielding of electronic components. Surface treating is an essential part of copper foil manufacturing for the electronics industry.
Read full article: 'Process Elemental Analysis By EDXRF'
Compact IDRaman unit is ideal for authentication and counterfeit detection
Dunedin FL, USA – Ocean Optics has released the IDRaman mini handheld Raman spectrometer, a small, powerful instrument with exceptional performance for sample authentication and counterfeit detection, identification and verification.
The palm-sized IDRaman mini is rugged and dependable, delivering fast, accurate Raman analyses ranging from chemical and explosive agent detection in the field to quality assurance and quality control sampling routines in the laboratory.
The IDRaman mini overcomes many of the limitations of current handheld Raman instruments, especially size, sample measurement and power supply needs.
At just 9.1 x 7.1 x 3.8 cm (3.6 x 2.8 x 1.5 in.) and weighing only 330 g (11 oz.), the IDRaman mini is not much larger than the typical mobile phone.
Read full article: 'Ocean Optics Introduces Handheld Raman Spectrometer'
---