---
Measurement Device News
NORTH HILLS CA, USA —MooreHawke, a division of Moore Industries-International, Inc., has released a new case study highlighting the use of its next-generation TRUNKGUARD Series 200 (TG200) fieldbus device couplers at a chemical plant operated by Ashland Inc. in Lima, Ohio.
Now available for download at the Moore Industries website, the case study shows how the use of the TG200s helped Ashland Inc. simplify the upgrade process and take full advantage of the benefits offered by FOUNDATION™ fieldbus.
In October 2012, Ashland embarked on an upgrade of the FOUNDATION fieldbus system at their world-class 1,4-butanediol (BDO) plant, which produces an intermediate ingredient in common industrial and commercial products. The upgrade replaced a system of quick-disconnect connectors and disconnect switches that were inefficient and had become corroded over time.
Selecting TG200s had several benefits for Ashland. The fourth-generation device couplers have unique capabilities to solve the most common issues of segment termination and short circuit protection.
Read full article: 'Next-Gen Fieldbus Device Couplers Simplify Upgrade at Chemical Plant '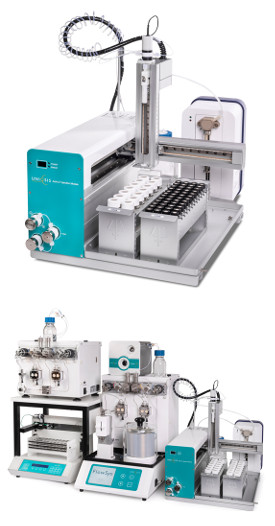 Shepreth, UK -- The FlowSyn Auto-LF loop filling module from Uniqsis is a powerful and highly efficient module that allows chemists to automatically perform in sequence combinatorial flow chemistry experiments.
Each experiment can be run under different conditions and utilise a different set of reagents or monomers.
Incorporating a separate liquid handler and fraction collector, FlowSyn Auto-LF enables sample loop filling in preparation for the next experiment to take place before the current experiment has finished, thereby reducing overall reaction run times.
Additionally, the module has no injection ports to leak or block, and the fully integrated robust wash protocols minimise the risk of cross-contamination.
Read full article: 'Automated Loop Filling Module Accelerates Flow Chemistry '
Posted by wbprimetek on Monday, May 13, 2013 (90 Reads)
Many applications including container management, warehouse management, supply chain, medical equipment management & logistics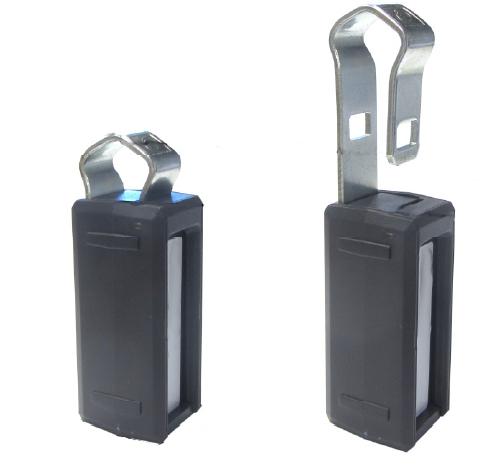 Toronto, Canada - GAO RFID Inc. is offering its UHF Gen 2 RFID lock tag providing a read range of up to 3 meters. It is well suited for many applications including container management, warehouse management, supply chain, medical equipment management as well as logistics.
This easy to use UHF Gen 2 RFID lock tag, Model 116422, possesses many outstanding features including compact size, RoHS compliance, and mechanical and electrical seal functions.
It provides an EPC memory of up to 240 bits and an extended memory of 512 bits. The lock tag is designed to be fixed on metal structures and its pendant design allows for the best possible RF performance on the tagged object.
In addition, its IP67 protection allows this tag to operate even under harsh conditions.
Read full article: 'UHF Gen 2 RFID Lock Tag Boasts Long Read Distance'
Posted by gaorfid123 on Sunday, May 12, 2013 (269 Reads)
In Chemical Bath For Copper Foil Surface Treatment
Austin TX, USA --- Applied Rigaku Technologies, Inc. has announced a new method for the measurement of aqueous chemical bath solutions containing nickel, cobalt, molybdenum, zinc and indium, demonstrating the use of a process energy dispersive X-ray fluorescence (EDXRF) analyzer.
Application Note #1306 describes the analysis of concentrations of chemical solutions used in the manufacturing of copper foil and highlights the performance of the Rigaku NEX OL on-line EDXRF process analyzer. The report includes complete information about sample presentation, method calibration and repeatability.
Copper is used in the electronics industry because it is both conductive and reliable. Copper foil has several uses in including the shielding of electronic components. Surface treating is an essential part of copper foil manufacturing for the electronics industry.
Read full article: 'Process Elemental Analysis By EDXRF'
Compact IDRaman unit is ideal for authentication and counterfeit detection
Dunedin FL, USA – Ocean Optics has released the IDRaman mini handheld Raman spectrometer, a small, powerful instrument with exceptional performance for sample authentication and counterfeit detection, identification and verification.
The palm-sized IDRaman mini is rugged and dependable, delivering fast, accurate Raman analyses ranging from chemical and explosive agent detection in the field to quality assurance and quality control sampling routines in the laboratory.
The IDRaman mini overcomes many of the limitations of current handheld Raman instruments, especially size, sample measurement and power supply needs.
At just 9.1 x 7.1 x 3.8 cm (3.6 x 2.8 x 1.5 in.) and weighing only 330 g (11 oz.), the IDRaman mini is not much larger than the typical mobile phone.
Read full article: 'Ocean Optics Introduces Handheld Raman Spectrometer'
Saves Saves Valuable Storage Space
Lelystad, The Netherlands & Aston PA, USA -- The Octygen 0.50 ml screw cap tube available from Micronic sets a new standard for low temperature sample storage. In low temperature storage facilities the cost of freezer space is an important cost of operation both in terms of the number of freezers required and electricity costs.
The ultra-compact design of the Octygen tubes at just 25.6 mm tall to deliver 475 µl working volume uses only 60% of the space that competitive 0.50 ml 96-well format screw cap tubes use to store the same volume.
Read full article: 'Ultra Compact 0.50 ml Storage Tubes'
Posted by wbprimetek on Thursday, May 09, 2013 (130 Reads)
Kanata ON, CANADA -- The OPAL-360 is a rugged, multi-purpose 360° LiDAR sensor specifically designed for autonomous off-road vehicles and robotics applications in harsh environments.
Packaged for off-road vehicles used in the mining, oil and gas, and construction industries and for defence and security applications in harsh environments, the sensor is environmentally sealed (IP67) with no externally moving parts, has a -40 ° to +65 °C operating temperature range achieved without fans or heaters for improved reliability.
It is ruggedized to withstand significant vibration and shock levels.
It delivers an unprecedented combination of range, data density, acquisition speed and obscurant penetrating capability. Different versions in the OPAL-360 series support ranges of 400 m out to 3 km at accuracies of one centimeter and data acquisition rates of up to 200,000 points per second.
Read full article: 'NEW OPAL-360 LiDAR sensor'
Posted by SPIE DSS on Wednesday, May 08, 2013 (174 Reads)
Premium Temperature Performance
Stamford CT, USA -- Omega introduces its new series of pressure transducers with precision micromachined silicon sensor.
Designed to make precision level or depth measurements in fresh water or liquids compatible with 316 SS reliably for years in harsh industrial environments.
They are also ideal for environmental monitoring of job sites and field locations. their 1.0" diameter fits most down hole well applications.
Read full article: 'OMEGA Introduces Submersible Pressure Transducers'
Posted by Tasha on Tuesday, May 07, 2013 (139 Reads)
Easy-to-usepectrophotometer accurately measures color samples, finishes ranging from satin to high gloss
GRAND RAPIDS MI, USA – X-Rite, Incorporated with its wholly owned subsidiary Pantone is launching its Ci4100 countertop spectrophotometer to give retail paint and hardware stores a way to provide superior customer service in color matching, while reducing instances of mistints and improving in-store efficiencies.
X-Rite designed the Ci4100 to address the needs of paint retailers for an easy-to-use, compact countertop unit that can accurately measure colors in a wide range of gloss finishes.
The Ci4100's small footprint and relatively light weight makes it easy to orient in either the horizontal or vertical position to take color measurements of large or bulky items.
Read full article: 'X-Rite Pantone launches affordable Ci4100 countertop spectro'
Posted by X-Rite PR on Monday, May 06, 2013 (139 Reads)
Designed for workshop production & laboratory ultra-high frequency voltage measurements
Toronto, Canada - GAO Tek Inc. recommends its digital RF millivoltmeter and frequency counter utilizing a new kind of micro-controller. This reliable instrument is specially designed for workshop production and laboratory ultra-high frequency voltage measurements.
The digital RF millivoltmeter and frequency counter, Model A0230003, possesses many outstanding features including a compact size, light weight, low power consumption, rapid frequency response, small standing wave coefficient, high sensitivity, accuracy, reliability and high price-to-quality ratio.
It measures sinusoidal signal voltage over a wide frequency range of 10 kHz to 2000 MHz.
This easy-to-use digital RF millivoltmeter and frequency counter belongs to GAO's family of Logic Analyzers and Generators.
Read full article: 'Digital RF Millivoltmeter & Frequency Counter'
Posted by GAOTek on Sunday, May 05, 2013 (126 Reads)
---