---
Measurement Device News
Topic: New Products
The new items published under this topic are as follows.
This reader/writer is commonly used in the industries of security patrol, mining, finance and railway systems
Toronto, Canada - GAO RFID Inc. is offering a new 13.56 MHz RFID HF Bluetooth reader/writer that is compatible with most kinds of HF (13.56 MHz) cards. It is commonly used in the industries of security patrol, mining, finance and railway systems.
The high frequency RFID Bluetooth reader/writer, model 223012, uses Bluetooth (Class Two) technology to upload tags ID to Bluetooth based computers/PDAs in a real-time mode and data can be automatically updated and viewed in the real-time mode through any kind of text editors on PCs or PDAs.
It works with WinCE 5.0 or Windows Mobile 5.0/6.0 based SmartPhones or PDAs.
This palm sized RFID reader/writer provides a reading distance of 6 cm (tag dependent) and a Bluetooth transmission distance of more than 10 m.
Read full article: '13.56 MHz RFID HF Bluetooth Reader/Writer'
Posted by gaorfid123 on Sunday, July 22, 2012 (1368 Reads)
A cost-effective tool for applications such as item-level inventory management & IT asset management
Toronto, Canada - GAO RFID Inc. is offering its 4-port fixed UHF Gen 2 RFID reader which can be managed and configured with remote tools that provide pre-configured files for simplified setup.
It is a cost-effective tool for business class applications including item-level inventory management and IT asset management.
This highly integrated 4-port fixed UHF Gen 2 RFID reader, model 236024, offers four mono-static antenna ports and is compliant with EPC global Class1 Gen 2 and ISO 186000-6C standards. It provides integrated Power over Ethernet (PoE), which simplifies deployment and reduces cost by eliminating the need for AC outlet installation at read points.
Read full article: '4-Port Fixed UHF Gen 2 RFID Reader for Business Class Applications'
Posted by gaorfid123 on Friday, July 20, 2012 (428 Reads)
Stamford CT, USA -- Omega's new state data logger is an advanced, low cost, battery powered data logger that records input transitions or contact closures from external sources such as transducers or state initiators.
This CE compliant product offers a 10 year battery life, 4 Hz reading rate, a multiple start/stop function, ultra-high speed download capability, 406,323 reading storage capacity, optional memory wrap, battery life indicator, optional protection and more.
Ideal for HVAC, chemical and environmental.
Read full article: 'OMEGA Introduces State Data Logger OM-CP-STATE101A'
Posted by Tasha on Thursday, July 19, 2012 (1094 Reads)
Cancun, Mexico – OrSense Ltd., developer of monitors for non-invasive measurements of various blood parameters, introduced at the 32nd International Congress of the International Society of Blood Transfusion (ISBT), in Cancun, Mexico, GlasswingTM, its next-generation, wireless, non-invasive hemoglobin (Hb) measurement system for anemia monitoring, hemorrhage detection and pre-donation screening.
Hemoglobin (Hb) measurements allow the detection of anemia and hemorrhage, and are widely used in hospital wards such as operation rooms, ICU, ER and delivery rooms. In blood donation centers, a pre-donation Hb measurement of blood donors is required by most countries to protect anemic donors, and to ensure adequate Hb content of blood units.
Read full article: 'Wireless, Non-Invasive Hemoglobin Monitoring System'
Posted by OrSense Ltd. on Tuesday, July 17, 2012 (1005 Reads)
Provides the best price-to-performance ratio for specific measurement needs; available through Eastern Applied Research
Buffalo NY, USA--(PR.com)-- With the Element Xr line of x-ray fluorescence (XRF) analyzers establishing itself as a top value for coating thickness measurement needs, Eastern Applied Research has developed the newest XRF from the line to go beyond just thickness.
The Element Xr M6 provides users the ability to accurately measure a range of coating thicknesses but also to obtain qualitative and quantitative analysis of materials.
Available with three options of detector systems, the EXr M6 can be customized to provide the best price-to-performance ratio for a specific testing need.
Read full article: 'Coating Thickness and More with Newest XRF Analyzer'
Solution-optimised for almost any application
Isleham, UK -- Designed to be used in conjunction with a simple benchtop magnetic stirrer or stirrer/hotplate the Asynt Parallel High Pressure Reactor is a cost effective lightweight unit suitable for stirred or non-stirred applications.
Proven in applications including homogeneous and heterogeneous catalysis, hydrogenation, corrosion testing, parallel synthesis and screening the Asynt Parallel High Pressure Reactor can be purpose configured to optimally suit your application.
Manufactured in 316 stainless steel the standard Asynt Parallel High Pressure Reactor offers the user, 10 x 30 reaction vessels that can be configured to operate up to 300 °C and 100 Bar pressure.
Read full article: 'Versatile Parallel High Pressure Reactor'
Posted by wbprimetek on Thursday, July 12, 2012 (473 Reads)
Amsterdam, The Netherlands & South San Francisco CA, USA -- Fluidigm recently unveiled the details of its new C1™ Single-Cell AutoPrep System to attendees at the International Society for Stem Cell Research (ISSCR) meeting in Yokohama, Japan.
The C1 System, based on Fluidigm's innovative microfluidic technology, enables a researcher to isolate and process individual cells rapidly and reliably for genomic analysis.
For the first time, a researcher can isolate cells, extract RNA, and then reverse transcribe and preamplify mRNA transcripts automatically to enable detection and analysis of cell activity.
Read full article: 'Fluidigm Launches Single-Cell AutoPrep System '
Posted by Anonymous on Monday, July 09, 2012 (1086 Reads)
Designed for use on IT rack cabinet doors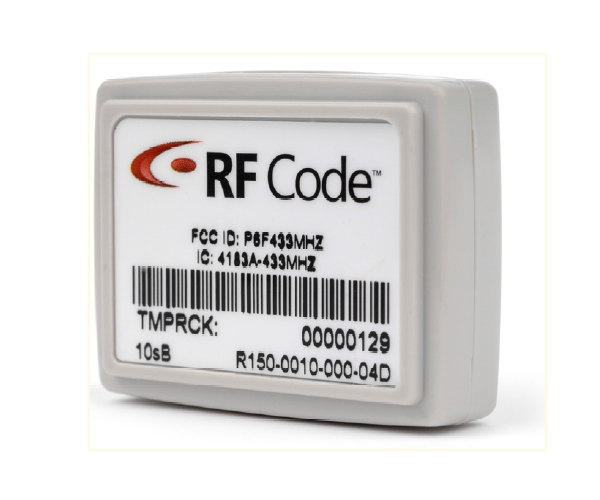 Toronto, Canada - GAO RFID Inc. has launched this 433.92 MHz rack door RFID tag which is installed on a IT rack cabinet door to monitor and report the door status. It enables users to track enclosure access attempts using active RFID asset inventorying infrastructure.
This rack door tag, model 124048, consists of an active RFID tag and a corresponding magnet assembly. It features an industrial-strength adhesive backing for quick and easy installation.
It provides clear signal transmission in high-density rack and data center deployments. This RFID tag broadcasts its unique ID and the door status message every 10 seconds however if the door status changes the tag signals immediately.
Read full article: '433.92 MHz Rack Door RFID Tag'
Posted by gaorfid123 on Saturday, July 07, 2012 (1260 Reads)
Leatherhead, UK -- Porvair Sciences 50 mL clear polypropylene (PP) self-standing centrifuge tubes combine ease of use, chemical resistance and high speed tolerance. The circular collar around the base allows the centrifuge tube to stand up on a bench without further support.
A rigid, high quality screw cap ensures an airtight seal that virtually eliminates all leakage when used under recommended conditions. Each centrifuge tube features black printed graduations clearly marked for ease of use.
Affordably priced Porvair self-standing centrifuge tubes can be spun up to 9400 G and will withstand repeated autoclaving at 121 °C or long term storage at -20 °C.
Read full article: 'Easy to Use Centrifuge tubes with Chemical Resistance & High Speed Tolerance '
Posted by wbprimetek on Wednesday, July 04, 2012 (1009 Reads)
Benefits include real-time, in situ analysis nearly anywhere within a continuous reactor setup
Greifensee, Switzerland -— METTLER TOLEDO is pleased to announce the launch of its new FlowIR
TM
High Pressure (HP) Sensors for use with ReactIR
TM
.
FlowIR
TM
is a small, dedicated Fourier Transform Infrared Spectroscopy (FTIR) instrument that offers real-time flow chemistry monitoring nearly anywhere within a continuous reactor setup.
The addition of durable HP Sensors expand the use of flow chemistry by allowing users to gain the enhanced control of critical process parameters provided by FlowIR
TM
in high-pressure experiments.
Read full article: 'New FlowIR High Pressure Sensors Expand Flow Chemistry Use'
---